Welcome to the Devon Palms Self Catering Cottages
All of our Cottages come complete with all facilities required to fully enjoy your stay.
Please get in touch of use the online booking facility to book your stay at Devon Palms, on the amazing Devon Coast.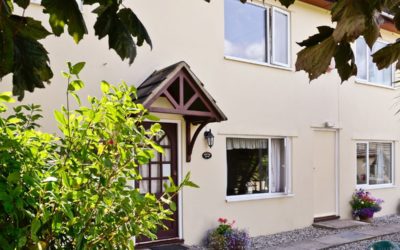 AppletreeBungalowCopperTreeHoneysuckleBungalowPalm TreeCottageCopper Tree Copper Tree is a semi detached 3 bedroom cottage, with 2 double bedrooms and a room with shorty bunk beds suitable for children, this property has a maximum occupancy of 4 adults and 2 children...
read more
Call now on
for the latest discounts on all Cottages and Apartments
Sep 6, 2019
Devon Palms Holiday
We holidayed here in August. David greeted us on arrival and gave us very helpful information on the local area and suggestions of where to eat. The local pub food is amazing. Our 7 year old loved the play area at the back which is very safe. And our little dog had his own safe space behind the gate. Our apartment was lovely and spotlessly clean. We will definitely be back.
Hello Liz, Thank you for your feedback. We are happy you enjoyed your time at Devon palms and we look forward to seeing you all again. David and Hellen.