Self Catering Holiday Apartments
Our Apartments
Relax. Explore. Cook. Eat out. Its your choice.
Staying in one of our apartments gives you the freedom to have the holiday you want.
All apartments have all the facilties you require to make the most of your holiday, in a fantastic, easy to find location with stunning views.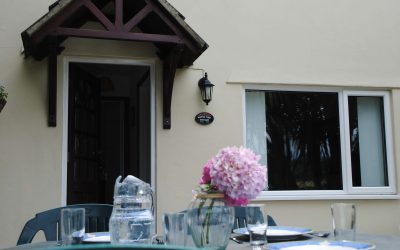 Call now on
for the latest discounts on all Cottages and Apartments
Sep 18, 2018
Wonderful holiday
I wanted to take my children to a place l loved visiting during my childhood. When we arrived we were greeted by David & Helen, who were so kind and helpful. We stayed for one week and had such a wonderful time, the children loved staying their too, they took full advantage of the playground on the grounds. We all had such an amazing week and would love to visit their again. With such great things to see and do, beautiful beaches and stunning countryside.
Hello Rebecca and Simon. So pleased Devon lived up to your childhood memories. We enjoyed having you in Palm Tree Cottage and hope you will come back soon. Thanks for your feedback. David and Hellen.
Book Devon Palms Apartments or Cottages Online
More information on Devon Palms